Secondary
In 2022 the VCE students once again achieved outstanding results.
Not only were almost 10% of our students ranked in the top 1% of Victoria, but nearly 60% of our students placed in the top 10%, and over 90% placed in the top 30% of the state.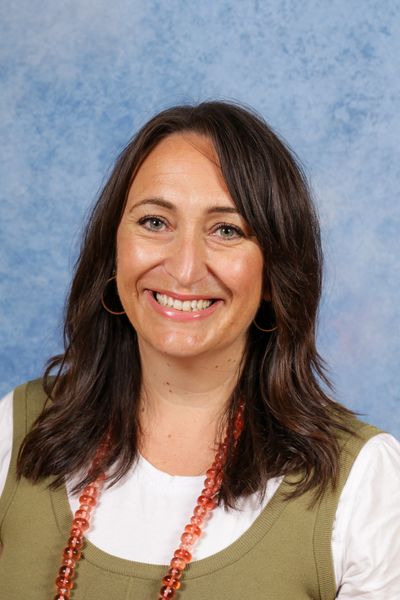 Such a strong performance from our graduating class year on year is supported by the broad and engaging curriculum which allows students the choice and opportunity to develop a meaningful course of study for them, be it in scientific, humanities or creative subjects.
Whilst harnessing the benefits of technology throughout all curriculum areas, teachers also ensure they develop the handwriting skills that are needed for VCE assessments.

In the Lew Family Secondary School (LFSS) students have access to a broad range of subjects across many faculties, including the Visual Arts, Performing Arts, Business Studies, English, Languages other than English, Humanities, Mathematics, Science, Technology, Physical and Personal Development. The Mount Scopus curriculum is organised around a common core of studies in the early years, with a provision for increasing choice and flexibility as students mature.
In Years 7 students who are interested are invited to join an optional Talmud class. In Year 8, students select a year-long elective which includes the option of an additional language, amongst other Science and Humanity based choices.

In Year 9 students choose four semester-long electives from an extensive list which reflect their areas of interest. They range from Animation to Outdoor Education, Robotics or Israel Studies, and Software Development to Environmental Science just to name a few.
Year 10 sees the addition of further elective choices whilst the program in Years 11 and 12 is designed to offer the widest possible range of subject choice within the regulated framework with consideration of student demand and delivering a quality subject to those students.

There is so much spirit and passion throughout the College and there are so many opportunities with which to get involved.

— Student feedback
The approach to Jewish Studies reflects the approach in other parts of the curriculum: the pursuit of high academic standards while taking into account students' individual needs. The school is also committed to approaching traditional Jewish study in a modern way, and therefore many resources, and much thought and effort is dedicated to developing a Jewish Studies curriculum which adopts an effective program as well as provision for tutorial assistance. Jewish education is regarded as an essential part of the students' development throughout the school and the wider community.
Understanding what subjects are offered and the pathways forward through to VCE help parents and students to make an informed choice. The handbooks below provide an overview of these pathways, as well a detailed look at each subject offered throughout the Lew Family Secondary School.
Our Student Services team monitors the progress of students, in conjunction with the head of year. They monitor and provide and learning support for students by means of dedicated numeracy and literacy support teachers for the year level who work with students in their classroom to ensure they do not miss out on further learning.
Enrichment and acceleration options are also available for students who require greater academic challenges in some areas then the curriculum provides for, and Student Services also focus on supporting these students.
Two psychologists based at the campus also look after students' emotional well-being, and can work with families to support the best outcomes.