Student Wellbeing and Pastoral Care
Personal development, human relations and social skills development are key components of Mount Scopus' commitment to the welfare and growth of the whole child.
Our strong and wide-ranging informal and extra-curricular enrichment programs offer students opportunities to shine, cultivate interests, and meet like-minded peers.
The campus psychologists and College chaplain are available to support students and parents.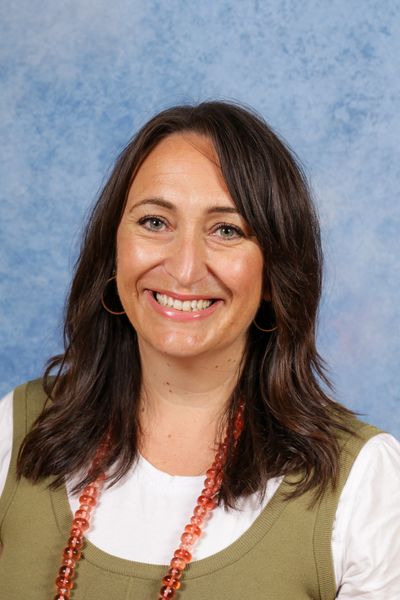 Our Student Services teams provide assistance focused on learning support or extension within the curriculum, whilst our Student Development and Wellbeing team monitor students' development outside of the classroom.
Szalmuk Family and Fink Karp Ivany Early Learning Centres

The caring and nurturing oversight of each teacher ensures that children remain on track to meet developmental milestones and school readiness.
Where additional support may be needed our Student Services team on each campus can call on a range of functions, including school psychologists. We also work with visiting Occupational Therapists and Speech Therapists, who can help advise parents if their child may have an issue that would beneift from early intervention.
A structured review of each Upper Kinder child's progress also helps assess if extra time is needed in a play environment prior to commencing school.
Social skills are taught explicitly as well as modelled to help children navigate the complexities of relationships.
Gandel Besen House, Fink Karp Ivany Campus and Smorgon Family Primary School
Prep to Year 6
As children grow and become more aware of their own development, be it in the class or in the playground, support may be required in myriad ways.
In addition to the support mechanisms outlined above, students are exposed to a wide range of enrichment options through which they may start to develop interests and passions. Increased focus and engagement supports overall happiness and well-being.
Students are provided with mentoring and leadership roles as they grow, be it our lower primary children reading to the ELC children or our upper primary children who undertake the Achrayim ("responsible ones") training in Year 6 and go on to lead school wide activities. This not only reinforces their own capabilities to them, but realises the inter-connectedness that we all share through our role in a community.
Lew Family Secondary School - Years 7 to 12
The Mechanech program is run by the Mechanchim (home room teachers) who share the focus of the development of the child with parents and subject teachers and work closely with heads of year and support staff, as well as having access to the College Chaplain. As such, they are the people to contact initially about a child's general academic or personal progress at the College. Heads of year specialise in the issues and development at certain ages and will stay with the cohort for three years. Students have one Head of Year from Years 7 to 9 and then another from Years 10 to 12.
The program operates from Years 7 to 9, known as Bayit, Derech and Achshav respectively in these year levels. This is an important period in the development of adolescents across a range of areas as they prepare for adulthood. The program assists students to develop and consolidate strong values, as well as providing them with an appreciation of, and the tools for developing good study and work habits before they reach the upper secondary levels.
The College diary includes weekly tips both to manage their workload and to improve their mental and physical wellbeing, along with guidance from their Mech teacher. The program for each year level is outlined below:
Year 7 - Bayit
As well as covering topics such as Bullying, Sexuality/Puberty, Drugs and Alcohol and Decision Making, in Year 7 students start to identify how they learn best.
Study skills and organisation techniques are presented and reinforced with all students. These skills are reinforced for the entire year.
Year 7 Bayit sessions also include various socialisation and integration activities and strategies.
Mentoring by Year 10 students, Project B'Yachad, forms part of this program.
Year 8 - Derech
In Year 8 students build on skills from Year 7 but also cover the areas of Body Image and Self-esteem as well as looking at the areas of Cyber-Bullying. Teachers have a number of activities available to stimulate and encourage discussion and allow individual opinions to be heard by all the class.
Study skills, exam techniques and a focus on careers are covered at this level; however, the main focus in Year 9 is undertaking the program of Creating Conversations. Students gather information about drugs, alcohol, life situations and decision making, and put together plays, scenarios and multimedia displays, which are then presented to the parents.

The City Cite Experience takes students into their own city for a week and exposes them to a world they may not be familiar with. It allows students to step outside of their comfort zone and use group strategies to accomplish set tasks and goals.
Each class has one session per day with their Mechanech/et. There is a schedule of items covered each week. This varies between year levels but generally includes weekend reflection; level assembly, a refocus session and diary check, and a discussion of current events and news items.
Students continue to participate in a Mechanech program. In addition to the daily sessions in class with their Mech teacher, students are involved in a range of sessions that include the entire year level. These will each have a particular focus, ranging from aiding student's personal development to improving study habits.
Additionally, the Social Emotional Learning class addresses issues such as Respectful Relationships and Safer Partying.
In Year 10 students focus on Careers, including individual sessions with the College's Careers Councillor who helps both the student and their parents to gain a broader understanding of their post-school career options and the pathways available to them.
In Years 11 and 12 once again, study skills with regard to the VCE form a part of the program. This is complemented by sessions on wellbeing, with practical sessions to help student develop skills and maintain the balance between the academic and non-academic elements of their schooling and broader life.